PRP Enterprises
Hopper cone manufacturing
grain bin sales & Installation
Over 30 Years in Business
PRP Enterprises in Ste. Agathe has been manufacturing PRP hopper bottoms for customers throughout Southern Manitoba for over 30 years. We specialize in retrofitting your existing bin from a flat bottom to a more convenient hopper bottom bin with optional "PRP Tunnel Aeration system." Stop shoveling today and get new life for your existing bin.
At PRP we do more than just manufacture hopper bottoms — we provide custom built, turn-key solutions for grain farmers. We work with our customers to ensure that their exact specifications are met every time. The finished product is then installed by our professional, experienced staff.
In addition to custom manufacturing, we do concrete work to repair a bin slab that is cracked, or isn't thick enough to carry the weight distribution of a hopper bin. We can pour you a brand new concrete slab, or do a pour over slab on your existing slab to insure that your hopper bottom bin is secure and fastened.
As an alternative to concrete, we manufacture steel base skids. Steel skids provide full mobility of your bin for when you want to change locations or place it on rented land.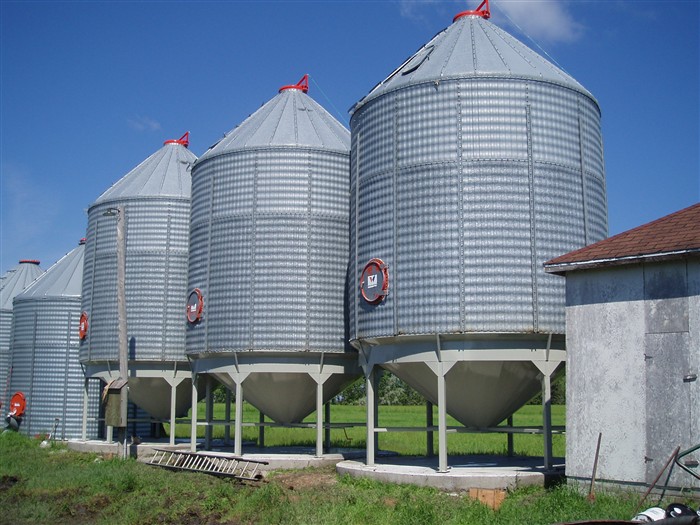 We also carry a full line of new "Behlen/PRP Hopper Bin Combos" from 2000 bushels up to 9750 bushels of shovel-free hopper bottom storage, as well as larger diameter 'Sakundiak" flat bottom bins from 3000 bushels to 50,000 bushels complete with aeration floors and unload system.
We also offer a Lease Option for all your grain bin Projects.
Call us today for a free estimate or on-site inspection of your bin projects.